Thursday, July 08, 2010
Graphic: How Google works
Interesting.
Used with permission. Click image for larger.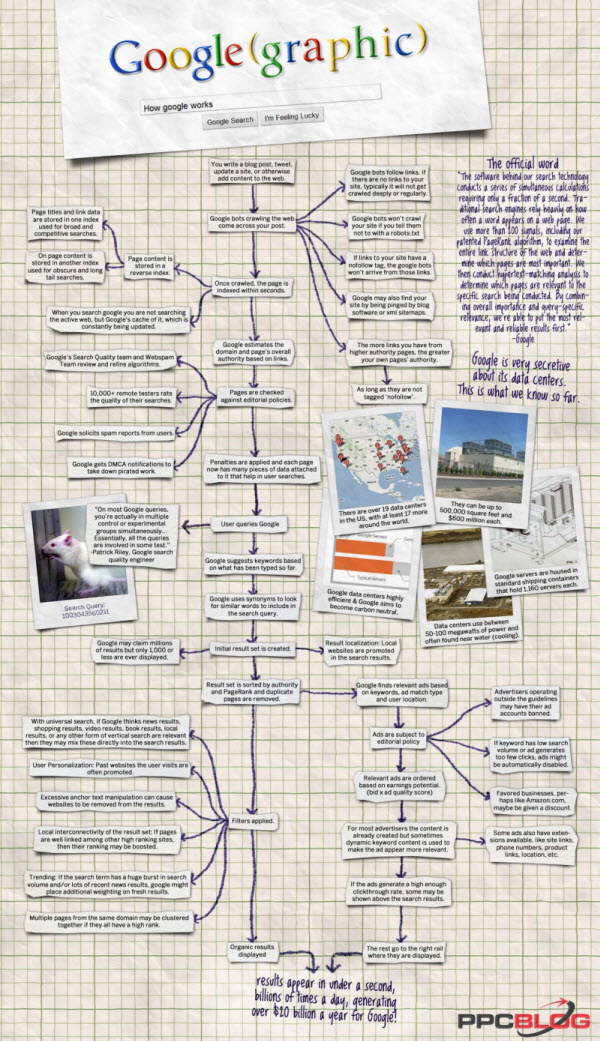 Infographic by PPC Blog
Comments:
also, you may want to check whatever you have to check on this: it may be chrome browser's fault, but when i try to post links from google reader to facebook from your blog, it posts but instead of your test it has the raw html. other links i post to facebook from reader are fine.
Thanks for your report. I think Chrome has an add-on to open an Internet Explorer window for sites that it doesn't render properly. I'll check, though. Yours is the first report of this kind of problem I have received. Thanks again.
<< Home