Monday, July 19, 2010
Washington Post reveals Top Secret Hawaii as part of national investigation
by Larry Geller
Top Secret America is a two-year investigation conducted by the Washington Post and appearing in print today. It's huge:
An estimated 854,000 people, nearly 1.5 times as many people as live in Washington, D.C., hold top-secret security clearances.
The article revealed a system so large that no one knows how many people work for it, or what they are doing. If one is concerned about the deficit, check out the massive building campaign underway for these projects in the Washington area alone:
In Washington and the surrounding area, 33 building complexes for top-secret intelligence work are under construction or have been built since September 2001. Together they occupy the equivalent of almost three Pentagons or 22 U.S. Capitol buildings - about 17 million square feet of space.
The companies identified by the Washington Post are concentrated where you would expect, including in Hawaii, where 41 government work locations and 86 company work locations were identified:
"The top-secret world the government created in response to the terrorist attacks of Sept. 11, 2001, has become so large, so unwieldy and so secretive that no one knows how much money it costs, how many people it employs, how many programs exist within it or exactly how many agencies do the same work." Among the findings: An estimated 854,000 people hold top-secret security clearances. More than 1,200 government organizations and nearly 2,000 private companies work on programs related to counterterrorism, homeland security and intelligence in 10,000 locations. [Democracy Now, "Top Secret America" Washington Post Investigation Reveals Massive, Unmanageable, Outsourced US Intelligence System, 7/19/2010]
There is undoubtedly more that was withheld. The Washington Post is too much a Washington insider to risk revealing damaging information, so it's safe to assume that it self-censored the information. An indication of that came out in the Democracy Now interview:
AMY GOODMAN: What is it they did not want you to print, Bill?

WILLIAM ARKIN: Well, they always don't want you to do whatever it is that's going to bring them—you know, that's going to disrupt their day. You know, the government, we asked them repeatedly to give us specifics, to tell us what it is that they didn't want us to show. And only one government agency was actually able to come back to us and specifically explain to us why they didn't want us to reveal something, and they made a reasonable argument to the editors, and the editors decided that we wouldn't.
There could well be a branch of this network in a neighborhood near you. The paper provides a searchable database. For example, searching for Honolulu reveals two companies:

Clicking on the first,, Omega Federation has a website which has some information about the company. It is still marked "Website currently under construction - thank you for your patience!" although the company has been in existence since 2000 according to the chart. Of course, one wouldn't expect to find details of top-secret work on a publicly available website anyway. Try the "About Us" tab for background.
Clicking on the second, we find a privately-held company located right here in Hawaii which claims a world-wide reach. Who would know.
The Washington Post maps provide a quick summary of Top Secret activity by island. The Big Island had no locations identified.
Democracy Now broadcast a followup which asks:
"With all due respect to the Washington Post, Dana Priest and Bill Arkin are very good reporters, we have to ask, why did it take them seven years to do this story?" says Tim Shorrock, an investigative journalist and author of Spies for Hire: The Secret World of Intelligence Outsourcing. "Anyone who's been covering intelligence or national security in Washington knows that intelligence has been privatized to an incredible extent." [Democracy Now, Tim Shorrock Asks Why It Took the Washington Post So Long to Investigate the US Intelligence System, 7/19/2010]
---
Disappeared News
was somehow left out of the Washington Post story, but it's time to blow our own cover. Intelligence has been the name of our game since 2005, and we've been so secret about it that nobody has suspected.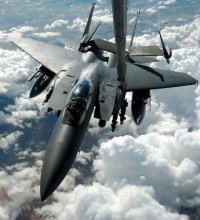 From now on, you may reach us at disappearednews.hi.lgns@mamber.net and I invite you to explore the mostly top-secret website. Any top secret shenanigans you know about, please let us know too.
Our business is intelligence, yours and ours.
---
Comments:
My speculation is that these projects have been tied to Inouyeʻs and Abercrombieʻs relentless lust for our hard earned tax dollars to fund "military housing", etc. which is money we hear about once and gone tomorrow into the abyss of freeloading senatorial black pots...or senatorial welfare.
Inouye is a very big welfare recipient.
I am tired of these bums that get high at the mere mention of their own names.
I would guess too that they are projects related to HAARP, underground environments, the Northwest Hawaiian Island Preserve activities, illegal dumping of nuclear waste, CO2 ocean injections and human experimentation.
In other words, all that cannot be obtained openly in a permit process that they are determined to proceed with because ʻthey canʻ or because they want to find out ʻwhat will happenʻ. I can almost guarantee some of the projects have a Carlyle or Cheney or Bush family infestation.
It stinks and they need to get the hell out of Hawaii.
<< Home