Saturday, December 09, 2006
Can Bush even watch TV any more?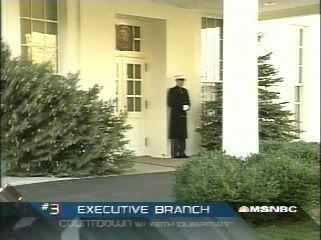 Poor Junior. We know he doesn't read newspapers, so perhaps he doesn't see the political cartoons lampooning his presidency each day. Now it's become fashionable to feature highlights of his career (such as they are) on mainstream TV. Will he have to give up television as well?
Click on the picture (found on the Internet) for a clever parable starring this White House Christmas tree.