Saturday, February 04, 2006
Disappearing nutrients on our dinner tables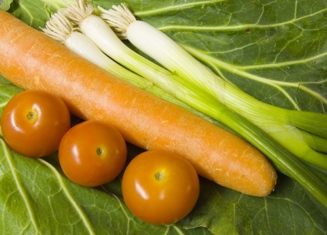 This article first appeared in
The Free Range Gourmet
.
According to
an article in The Guardian of London dated February 2, 2006:
The mineral content of milk and popular meats has fallen significantly in the past 60 years, according to a new analysis of government records of the chemical composition of everyday food.
The analysis, which refers to UK products, presents the following details:
The levels of iron recorded in the average rump steak have dropped by 55%, while magnesium fell by 7%. Looking at 15 different meat items, the analysis found that the iron content had fallen on average by 47%. The iron content of milk had dropped by more than 60%, and by more than 50% for cream and eight different cheeses. Milk appears to have lost 2% of its calcium, and 21% of its magnesium too.

Most cheeses showed a fall in magnesium and calcium levels. According to the analysis, cheddar provides 9% less calcium today, 38% less magnesium and 47% less iron, while parmesan shows the steepest drop in nutrients, with magnesium levels down by 70% and iron all gone compared with its content in the years up to 1940.
This reminded me of a similar article I had read a number of years ago that originated here in the USA. Fortunately, Google also remembered it, and I can report that things seem to be no better here at home.
The article
Vegetables Without Vitamins
reports shockingly similar results. The UK study compared nutritional tables published in 1940 and again in 2002. US author Alex Jack compared US Department of Agriculture food tables from 1973 and 1997.
This article
mentions some findings:
Collards are not the greens they used to be. If you're eating them for minerals and vitamin A, be aware that the vitamin A content has fallen from 6500 IUs to 3800 IUs. Their potassium has dropped from from 400 mg to 170 mg. Magnesium has fallen sharply-57 mg to 9. Cauliflower has lost almost half its vitamin C, along with its thiamin and riboflavin. Most of the calcium in pineapple is gone-from 17 mg (per 100 grams raw) to 7. And the list goes on and on.
In a 2004 article, The Disappearing Nutrients in America's Orchards
, Alex Jack asks:
"Will an apple a day with 40% less vitamin A, 40% less iron, and 30% less phosphorus still keep the doctor way?"
There is additional data
that points to a decline in the nutritional value of eggs due to increased factory-farming:
These factory-farm eggs contain significantly less health-enhancing carotenes that eggs from a pasture-raised chickens. This difference is easy to see because the more carotenes, the more orange in color the yolks are. Factory-farm aggs also are lower in vitamin E, vitamins B-12, vitamin A, folic acid and omega-3 fatty acids, according to a remarkable collection of studies assembled by journalist Jo Robinson on her web site, www.eatwild.com. Robinson also documents that not only do factory-farm eggs contain less vitamins, they have more fat and cholesterol than eggs from pastured poultry.
The Longevity Institute
, reviewing this issue, states the concern well for anyone who must plan a family's nutritional needs or who is interested in influencing public policy decisions:
Soil and agriculture experts assure there is a sufficient mineral supply in soils for plants to thrive well. We have no reason to oppose their views. We are not concerned with the well being of plants. We are concerned with the health of the people eating the plants.
It's not clear that there is significant public awareness that our food supply is being systematically degraded. Who is working to inform the public and to work to restore nutrient levels in the common foods we consume each day? While the Slow Food movement seeks to preserve endangered food, what organizations work on the concerns raised in the Guardian article just published?
This data is quite shocking. Especially if you believe that we are what we eat
.
Tags: